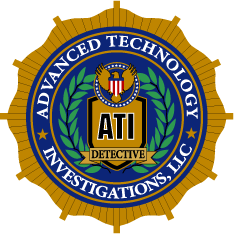 Greensboro NC Private Investigators
North Carolina's Premiere Detective's and Private Investigators
Advanced Technology Investigations is a licensed Private Detective Agency specializing in all areas of Investigative Services in Greensboro and throughout all of North Carolina. Our private investigators use the most up to date equipment in hi-tech surveillance, and are well versed and experienced in conducting covert operations, as well as Digital Forensics.
Our capabilities focus on such investigative specialties as domestic investigations – cheating spouses, cheating boyfriends or girlfriends; civil investigations, criminal investigations, recovery of text messages investigations, business investigations, cyber Investigations, computer Forensics, wire tap detection, and other matters that set us apart from your typical Investigative Agency in Greensboro North Carolina.
The Greensboro NC Private Investigators of Advanced Technology Investigations are trained and specialize in High Tech Video & Surveillance. Our staff of private investigators possess an array of custom Covert Cameras, GPS trackers and surveillance detection tools. We have the technology training, experience and tools to get evidence critical to your case.
Our focus and mission is to provide our clients with the best possible results, quick responsiveness and results. We pride ourselves with providing these investigative services in the most proficient and discrete manner as possible, to get you the evidence you need for your case.
Each case is customized for your specific need. The private investigators and staff of Advanced Technology Investigations has many years of investigative experience. We have the necessary resources and proven experience to get your job completed right and will assign a licensed private investigator to your case who has the experience needed to obtain a successful outcome.
We have investigators located all over the triad area, available 24 hours a day, 7 days a week. There is no extra charge for nights, weekends or most holidays.
Advanced Technology Investigations, LLC – Your Premiere Greensboro NC Private Investigators
Call Now for a FREE No Obligation Consultation at 336-298-1556