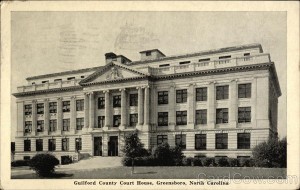 Your One Source For Greensboro Investigations
Greensboro Investigations conducted by Advanced Technology Investigations, LLC for individuals, corporations, and Attorneys. Our Agency has been conducting high tech services for clients needing Greensboro Investigations since 2001. Greensboro Investigations conducted by our Investigators require state licensing through the North Carolina Private Protective Services Board. Advanced Technology Investigations, LLC is licensed in Private Investigations and electronic countermeasures to take on any challenge in you Greensboro Investigation.
Our Investigators are Certified Digital Forensics examiners with cell phone, computers, tablets, iPads, and GPS devices to discover evidence in our high tech world we live in today. Our Greensboro Investigators are on call seven days a week 365 days a years to assist you when a crisis hits. Below are some of the areas our Agency specializes in for you;
Cyber Investigations
Computer Forensics
Cell Phone Forensics
eDiscovery
Criminal Investigations
Electronic Countermeasures
Intrusion Detection
Spyware Detection
Cheating Spouse Investigations
Child Custody
Civil Investigations
Corporate Investigations
Don't wait until its too late and let crucial evidence slip away from your reach. Call to set up a FREE Consultation with one of our highly skilled Greensboro Investigators and get your case in the right direction to begin with. We are dedicated in discovering the truth that you deserve. Just have question, no problem, we're glad to help you in as small or as large of a case that you may have. Your Greensboro Investigation with be held in the strictest of confidentially, and handled with experience and professionalism as we work with your situation. We strive to put together the most productive and cost effective plan of attack to get you the results you need as soon as possible to keep you from having a long drawn out situation, so you can continue with your normal daily life. Call Your One Source Greensboro Investigator Today!!!
336-298-1556