Certified
Cell Phone Forensics recovers Deleted Text Messages
Cell Phone Forensics – With today's technology in Investigations like cell phone forensics recovers deleted text messages. Advanced Technology Investigations, LLC is Certified in Cell Phone Forensics for recovery of deleted text messages and other critical data.Cell phone Forensics is the science of recovering digital evidence from a mobile phone under forensically sound conditions using accepted and tested Forensic methods. Cell phones, especially those with advanced capabilities, are constantly changing and can be quite different than in classic computer forensics.

Certified
Are you leaving evidence laying on the table in your investigation? Cell Phone Forensics can recover deleted text messages as well as many other types of data. The cell phone today is used as our main communication for email, text messages, web surfing, phone calls, and store contact information to all the people we know and associate with. Don't leave this valuable information out of your case! A cell phone is similar to a computer, that when you think you have deleted information, the memory actually stores that deleted information for a period of time before it is completely removed from memory. Call Advanced Technology Investigations, LLC today to conduct a Forensic Examination and recover deleted text messages and other information from the cell phones in your case.
If you only have limited access to the cell phone you need examined, no problem, our first responder kit is a complete lab that we can bring to you on-site to acquire the deleted text messages and other data from the phone. Once copied with our Forensic tools, the data will be taken to our cell phone Forensics lab in Greensboro, NC and examined and converted into a Forensic report for you.
Cell Phone Spyware Detection/ Cyber Stalking
Is your cell phone bugged? If you feel your cell phone has been bugged with spyware, all your personal information along with all communications and financials and your location can be monitored illegally with spyware. Advanced Technology Investigations is trained in Mobile Phone Spyware detection and removal. Don't become a victim of the crime of Cyber Stalking. If you feel your phone is acting unusual, or you are a victim of Cyber Stalking/Bullying, call us for a FREE Consultation Today!
Advanced Technology Investigations is trained, and maintains current software license for the following Cell Phone Forensic Software and tools to recover deleted text messages and other data.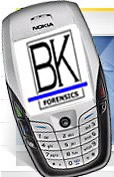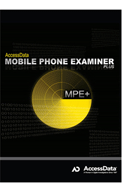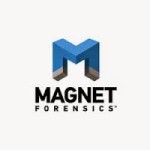 CAUTION!
Don't be taken by someone with a spy store cell phone spy kit, and claim they do Cellular Forensics. Take your case to an experience trained Certified Cellular Forensic Examiner at Advanced Technology Investigations to get Professional results from an expert that has been qualified in the court of law. Our Agency follows best practices in digital forensics as outline by NIST standards and Forensic procedures.
Cell phone evidence attempted by an untrained professional can result in all the information being wiped out of the cell phone. Unexpected occurrences such as static electricity can render a sim card unreadable. Call a trained Certified Professional at Advanced Technology Investigations, LLC for your needs!
Toll Free: 1-888-274-5701
Local: 336-298-1556